Why adopt a tree?
Adoptable trees are newly planted trees which need the most help in their first five years in order to thrive. Adopting a tree is free, and allows you to make a difference to the environment near you.
How to adopt a tree
Find a newly planted tree near where you live or work.
Locate the tree on the Greentalk map and then press the "Adopt this tree" button.
Sign in or sign up to Greentalk and agree to adopt this tree.
Then:

Watch out for emails notifying you when your tree needs some extra watering help. You can read how to water a tree in our Help.
Keep an eye on your tree and use our 'Report an issue' button to notify the team that care for the tree of any concerns.
Check the Care panel on the map for your and other newly planted trees to see their water status.
How to find a newly planted tree to adopt
Trees that are ready for adoption show a small
icon on the map.
1On the map select EcoFacts and then Age at the bottom of the map.
2Select the "Newly Planted" band to highlight the trees.
3Look for trees highlighted in blue.
4Select your tree and then Adopt this tree.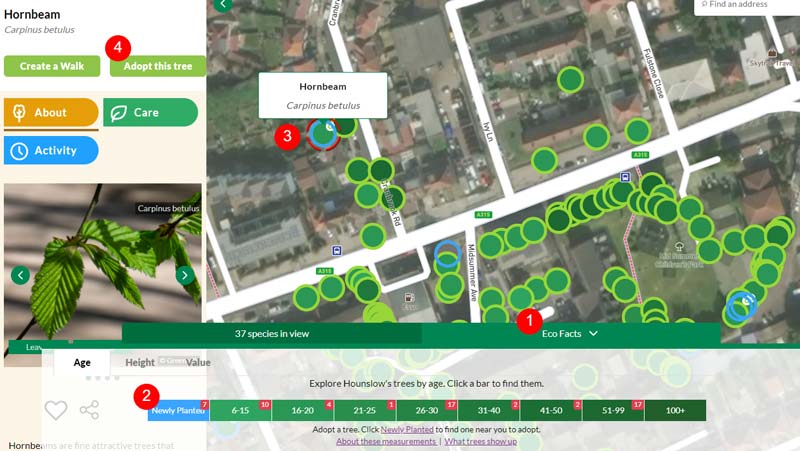 Find out more
Read more about adoption and watering your tree in our help.