A variety of new Firs, Spruces and Pines have been planted for every ward in the borough in time for the festive season. More than 20 trees have been planted by Hounslow Highways, and the locations have been chosen at the heart of local communities so that everyone can enjoy them.
Residents will be asked to take an active role in both decorating them in time for Christmas, as well as nurturing these trees over the coming years.
Check out our map, and look for the special gold stars that show where each of these trees have been planted. You'll be able to generate tree-lined walks from each of these trees so that you can explore the area.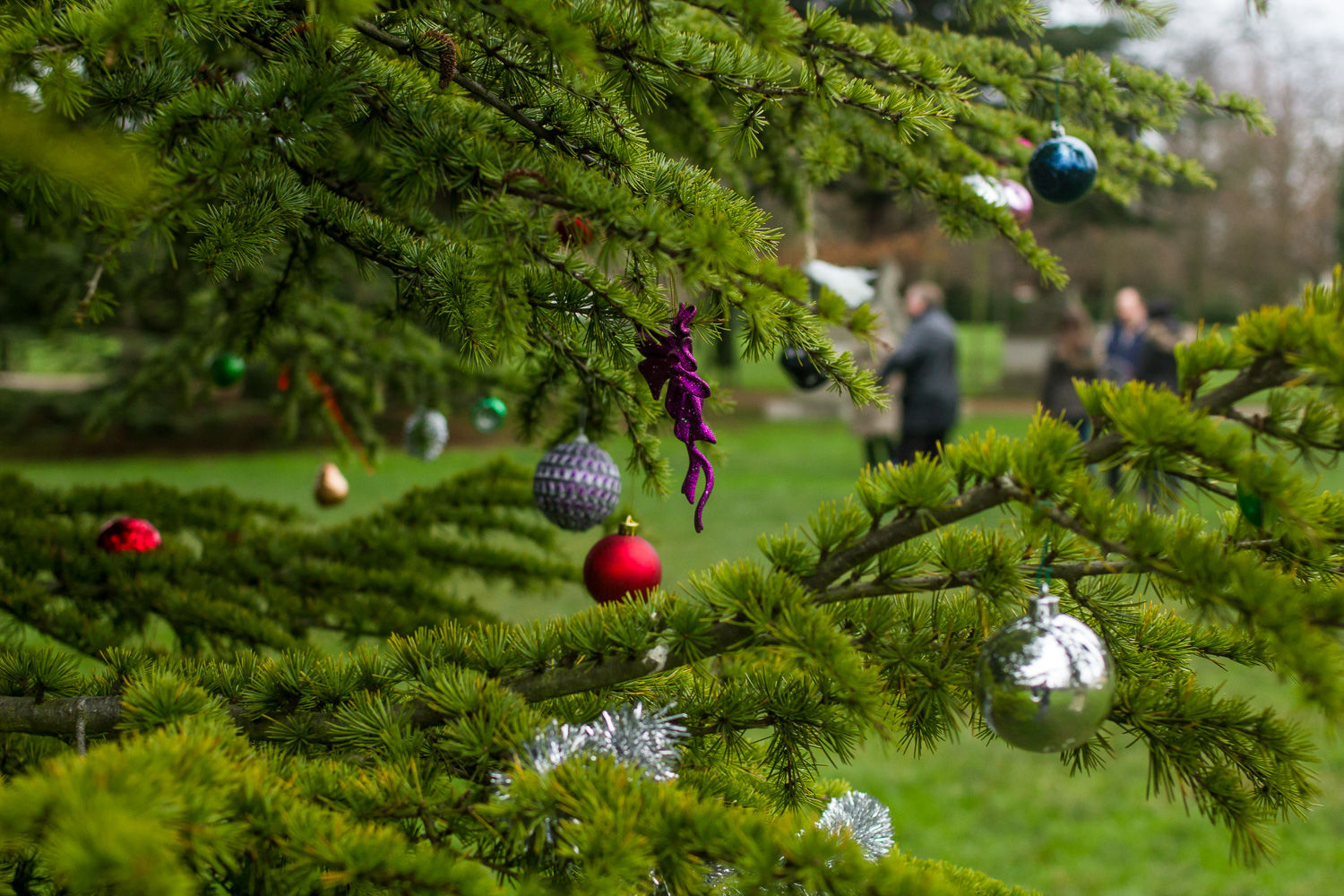 Also, to get you into the festive spirit, why don't you try visiting as many newly planted trees as you can? We have created 3 Christmas tree trails to help you on your journey. Click on each image to view the trail.
Christmas Tree Trail Central
Discover 8 trees starting from Hounslow Central station.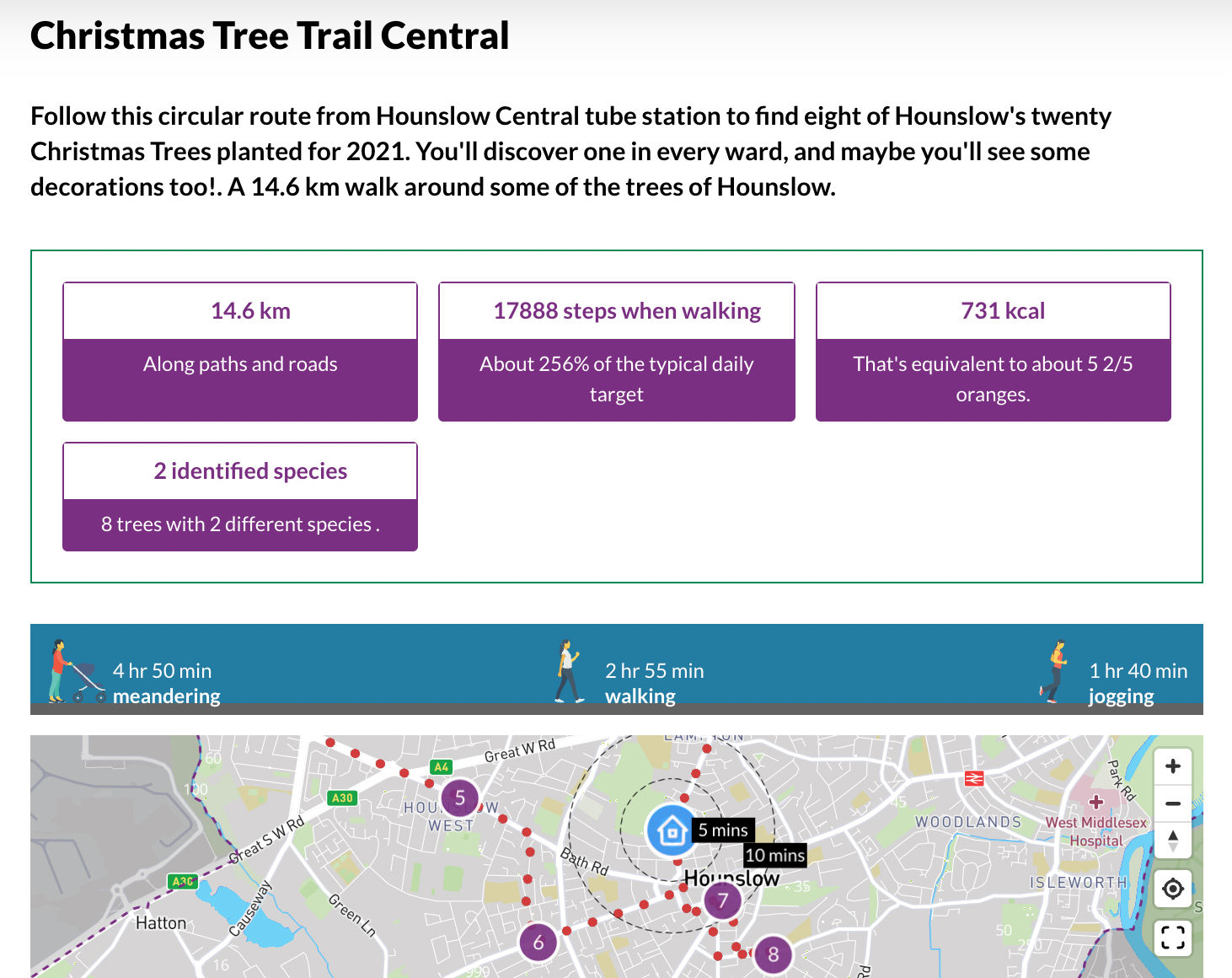 Christmas Tree Trail West
A circular route from Feltham Station taking in 5 trees.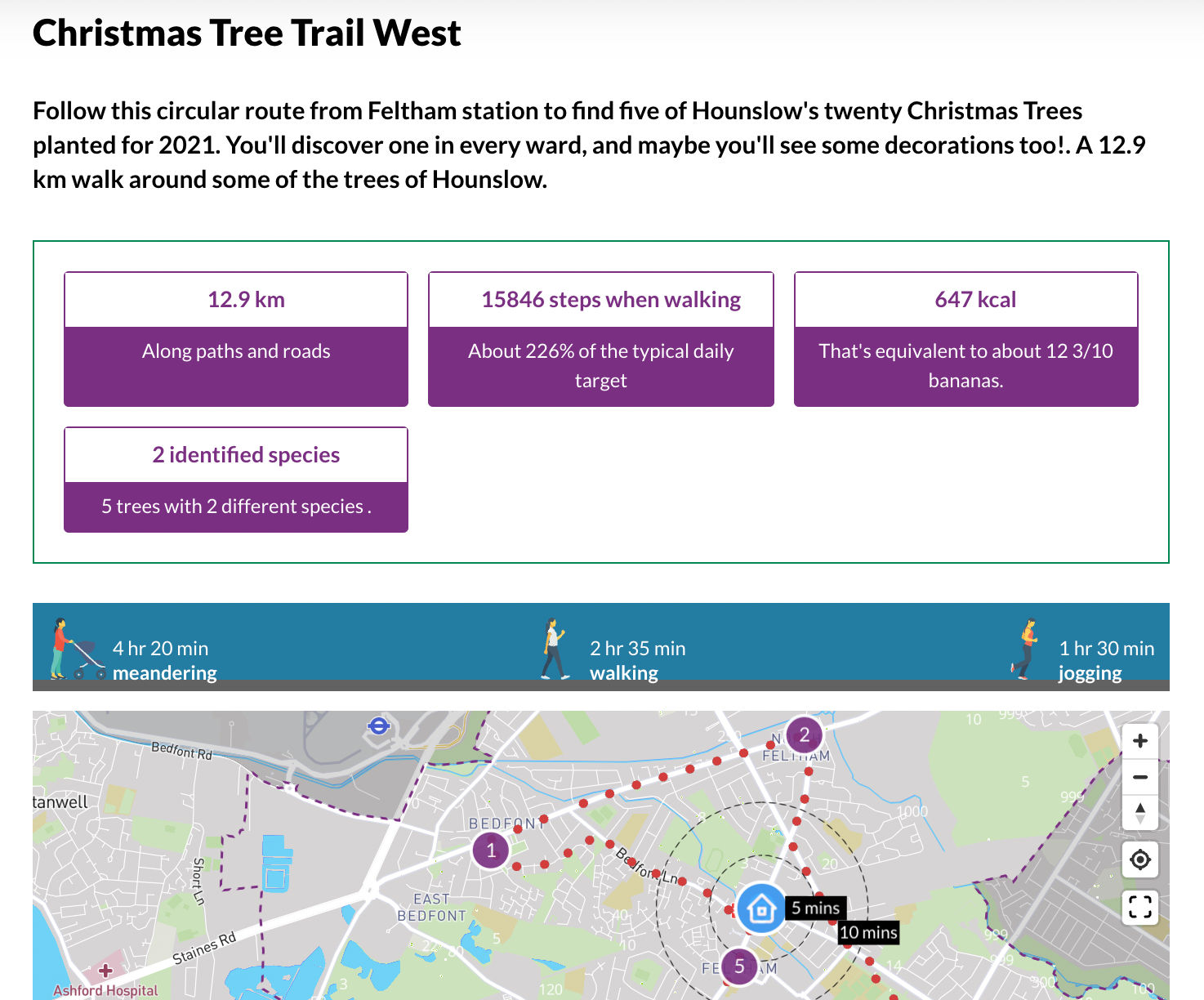 Christmas Tree Trail East
Find 7 trees starting from Turnham Green to Isleworth.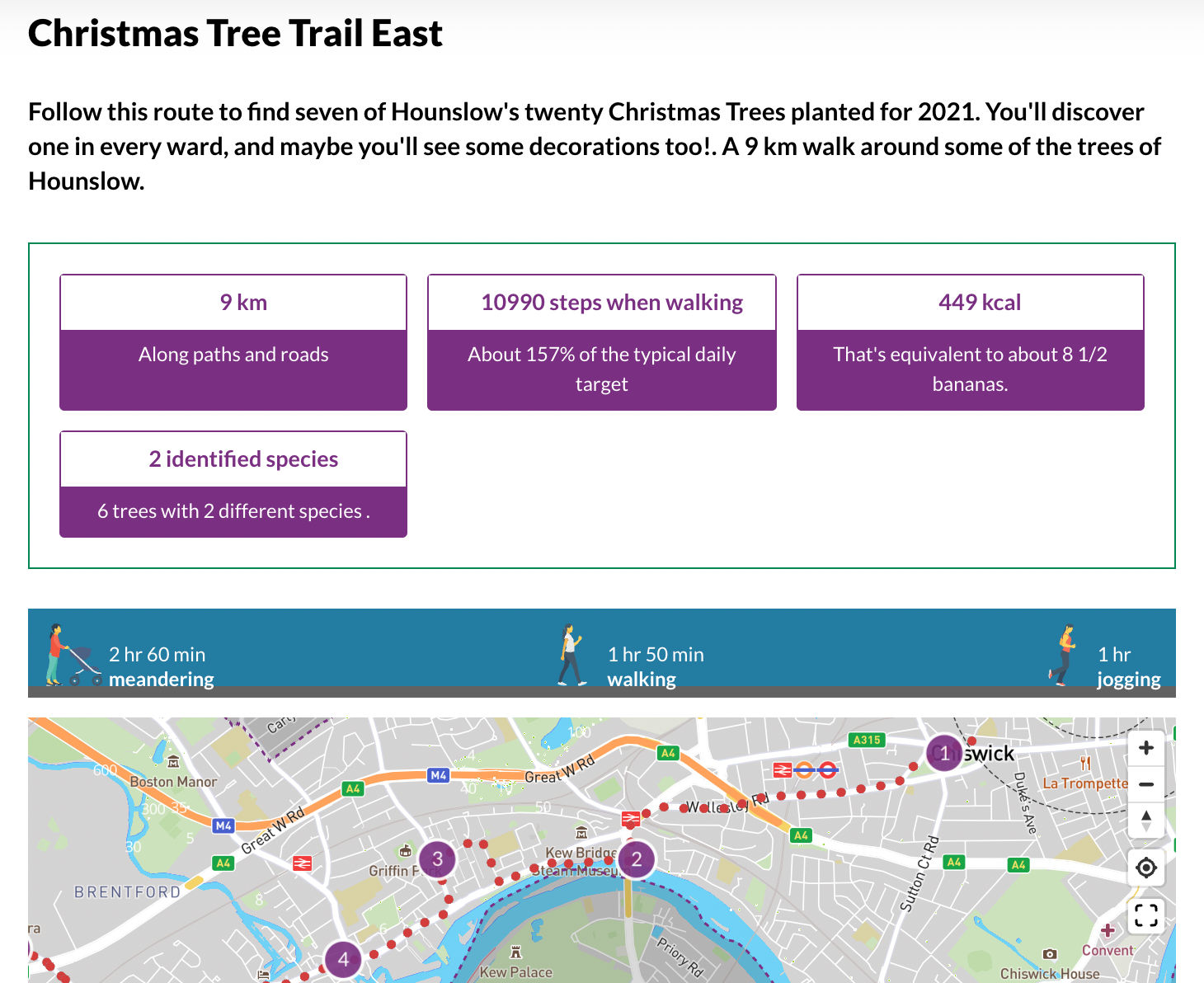 We'd love to see your Christmas tree photos too, so please tag #HounslowGreentalk on social media!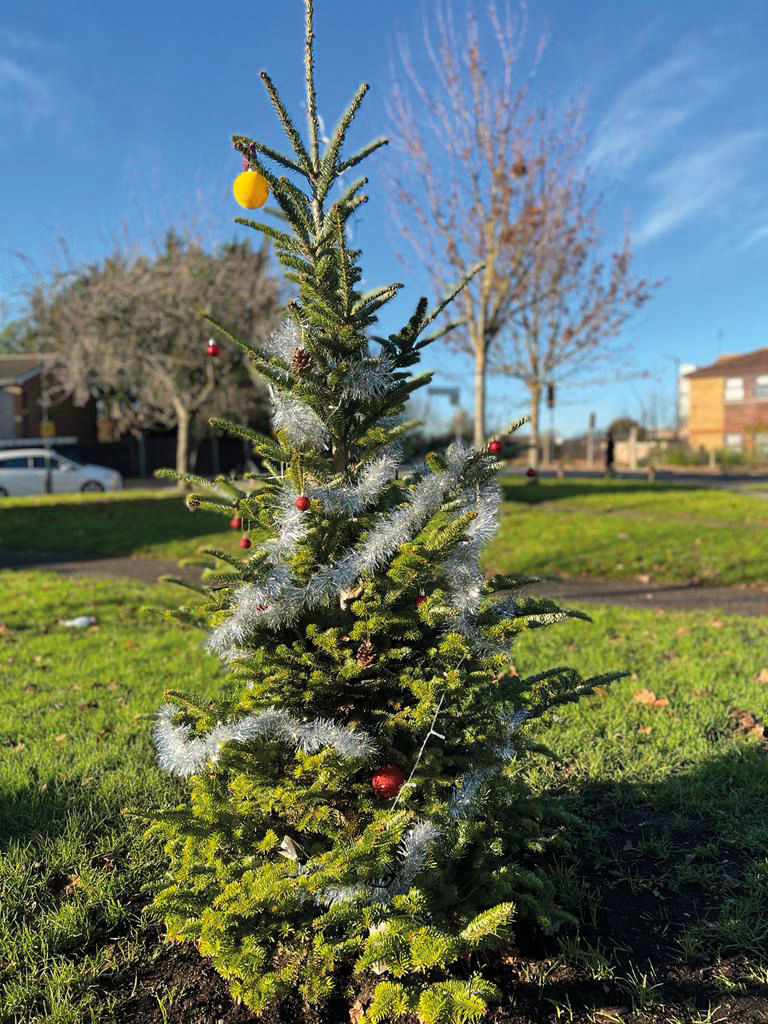 We hope that you enjoy these new trees, and help care and nurture them so that they keep growing taller each year. Re-visiting these trees could be a new tradition for you, your friends and family to do!
Finally, season's greetings from the Hounslow Greentalk team!
(copy)